4 Reasons Why NEATsheets Are Great For Barbecue Festivals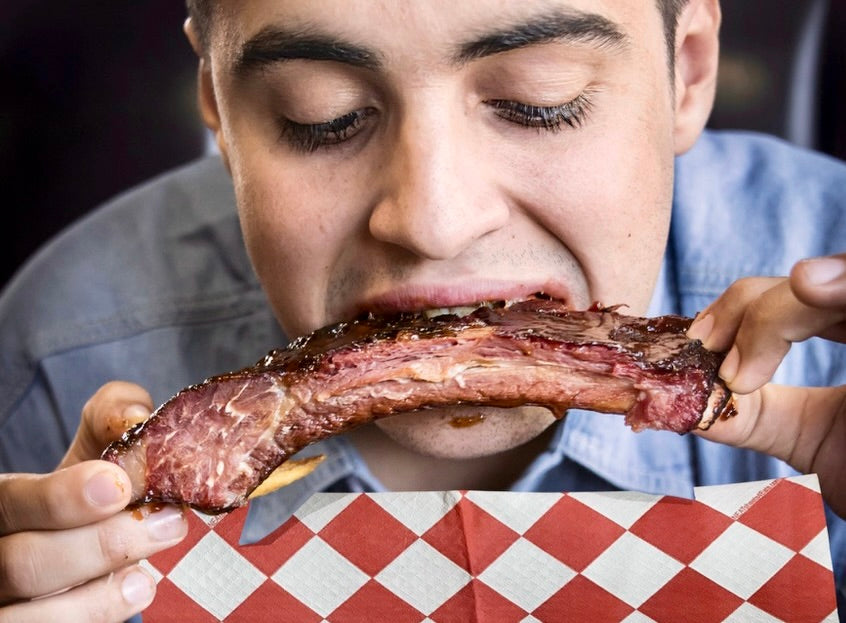 1. They Look Great!
NEATsheets barbecue bibs are available in a range of attractive patterns including handsome Blue Ticking, festive Red and White Diamond, fun Cinnamon Stick, and subtle Grey Dot. NEATsheets neatly adhere to shirts or laps and stay in place so everyone can focus on their delicious barbecue.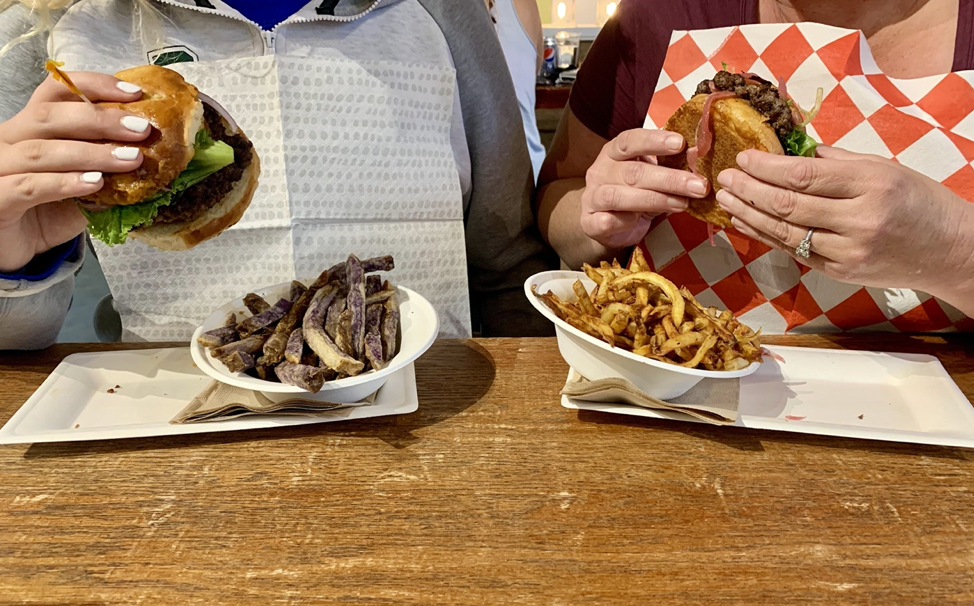 2. NEATsheets Stay Where They Should
With NEATsheets' easy-to-use adhesive tabs, shirts and laps will remain protected from stains whether it's a judge on the move or a young festival attendee heading from the barbecue table to the ice cream truck.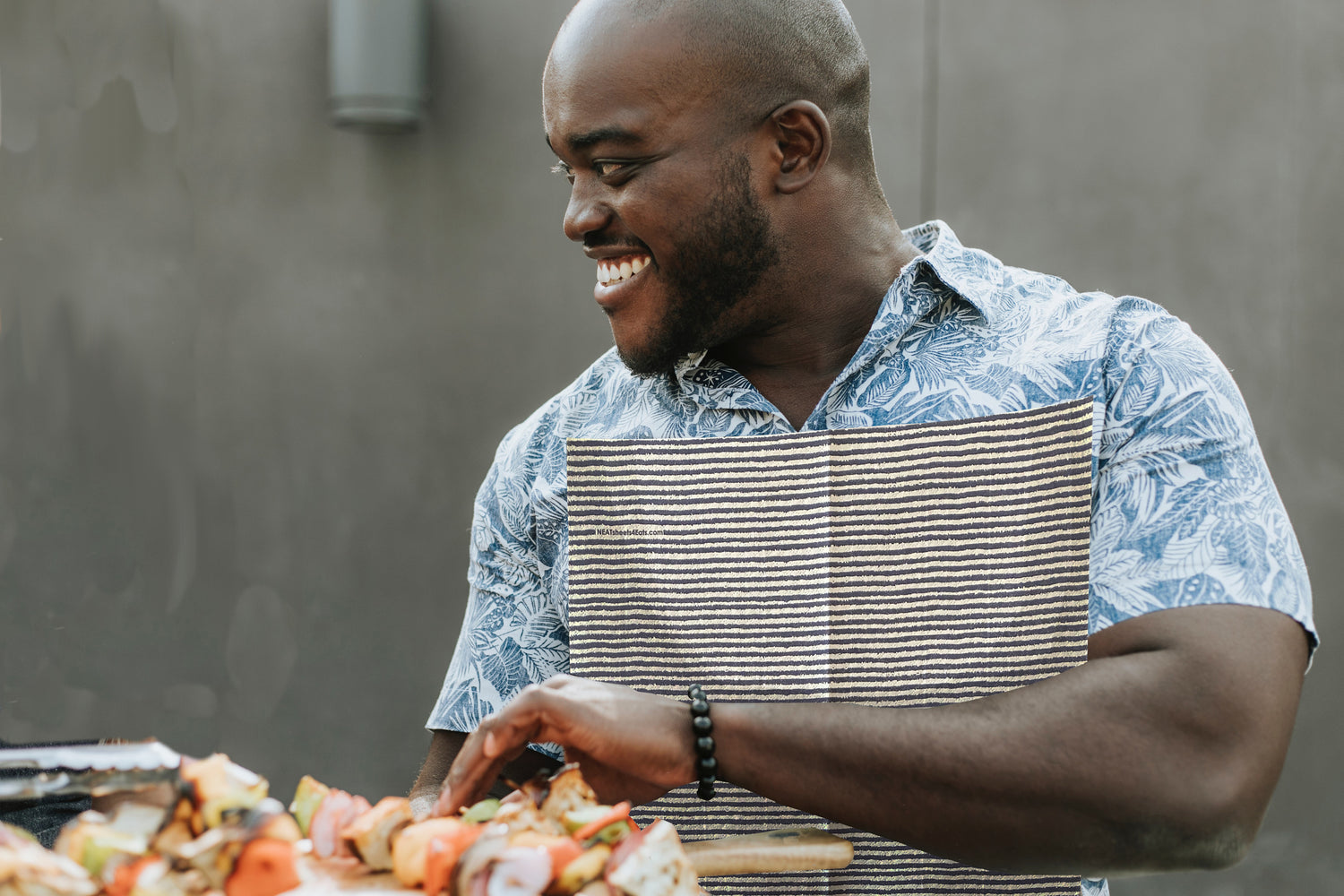 3. Spills happen. Stains shouldn't.
We've got you covered. Bigger than a napkin, NEATsheets measure 13 inches wide by 22 inches long and come with two adhesive tabs. An absorbent front and liquid repellent back protect clothes from sauces, splatters, and that morsel that might miss one's mouth. NEATsheets are the winning touch to keep everyone NEAT.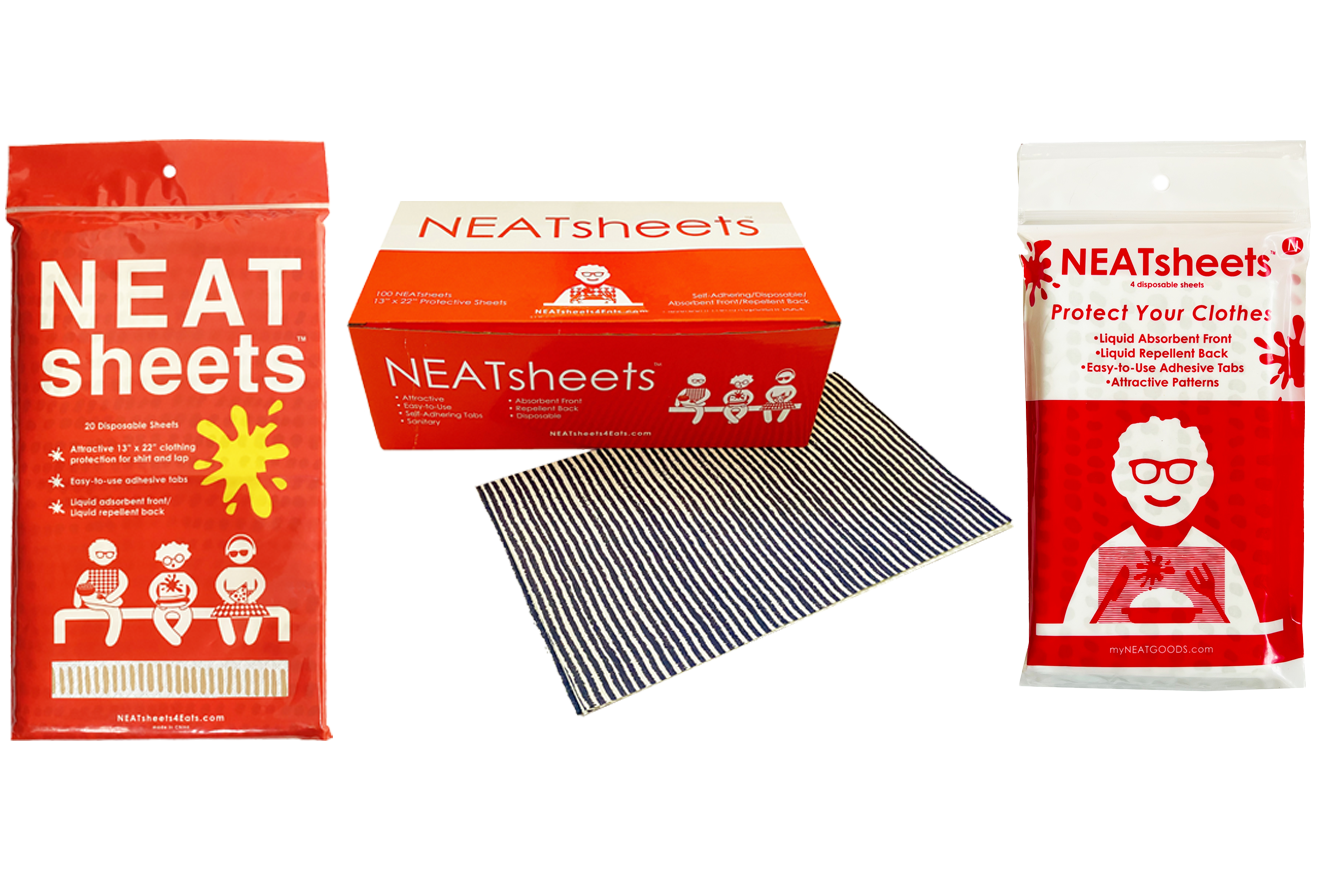 4. Convenient Package Options
Our 4- and 20-counts are great add-ons at checkout or as gifts for judges, teams, and VIPs. Our attractive 100-count box is ideal on table tops and counter tops. And if your event has a lot of attendees, our 400-count case contains 4 x 100-count boxes to keep everyone covered.
NEATsheets are an economical way to keep your attendees focused on the food and sporting a smile, not a stain. Keep it NEAT!