5 Reasons Why NEATsheets & NEATwipes Are Ideal For Weddings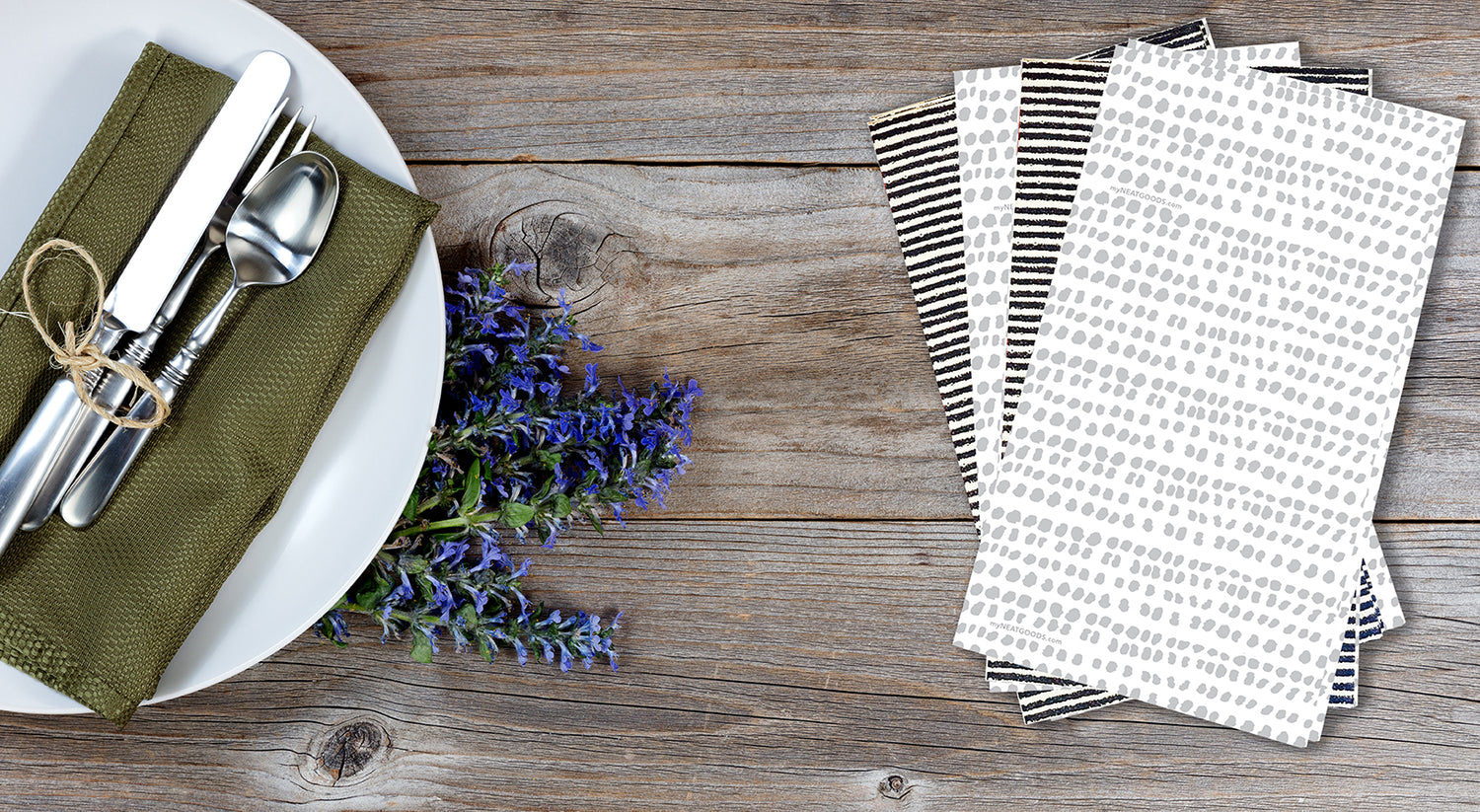 1. Keep the festivities NEAT!
NEATsheets will keep everyone NEAT from the rehearsal dinner to the farewell brunch. NEATsheets come with two easy-to-use adhesive tabs that can adhere to all types of fabrics without damaging the surface. NEATsheets are available in a range of attractive patterns and have an absorbent front and liquid-repellent backing for outstanding coverage. Your guest will love them & your family members will thank you.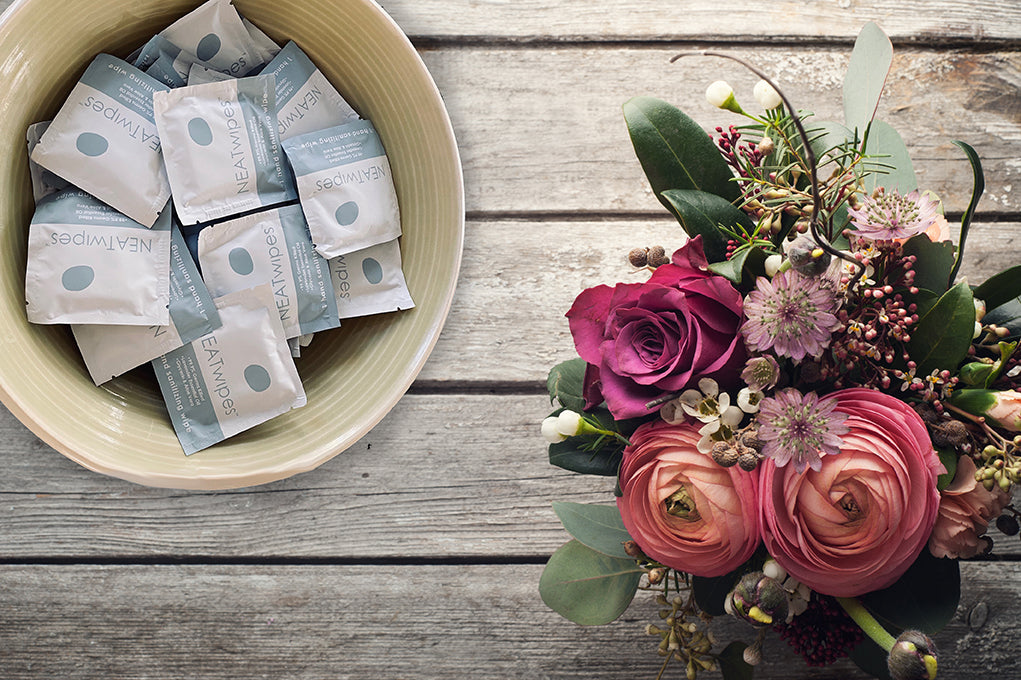 2. The Perfect Touch
NEATwipes will keep everyone's hands clean during the cocktail reception or after hitting the dance floor. Available in Lavender and Fresh Citrus scents, NEATwipes are 99.9% effective against germs, aloe vera and glycerin infused, and come in a range of fragrances including lavender. NEATwipes are 100% biodegradable and come individually wrapped, perfect for small purses and jacket pockets.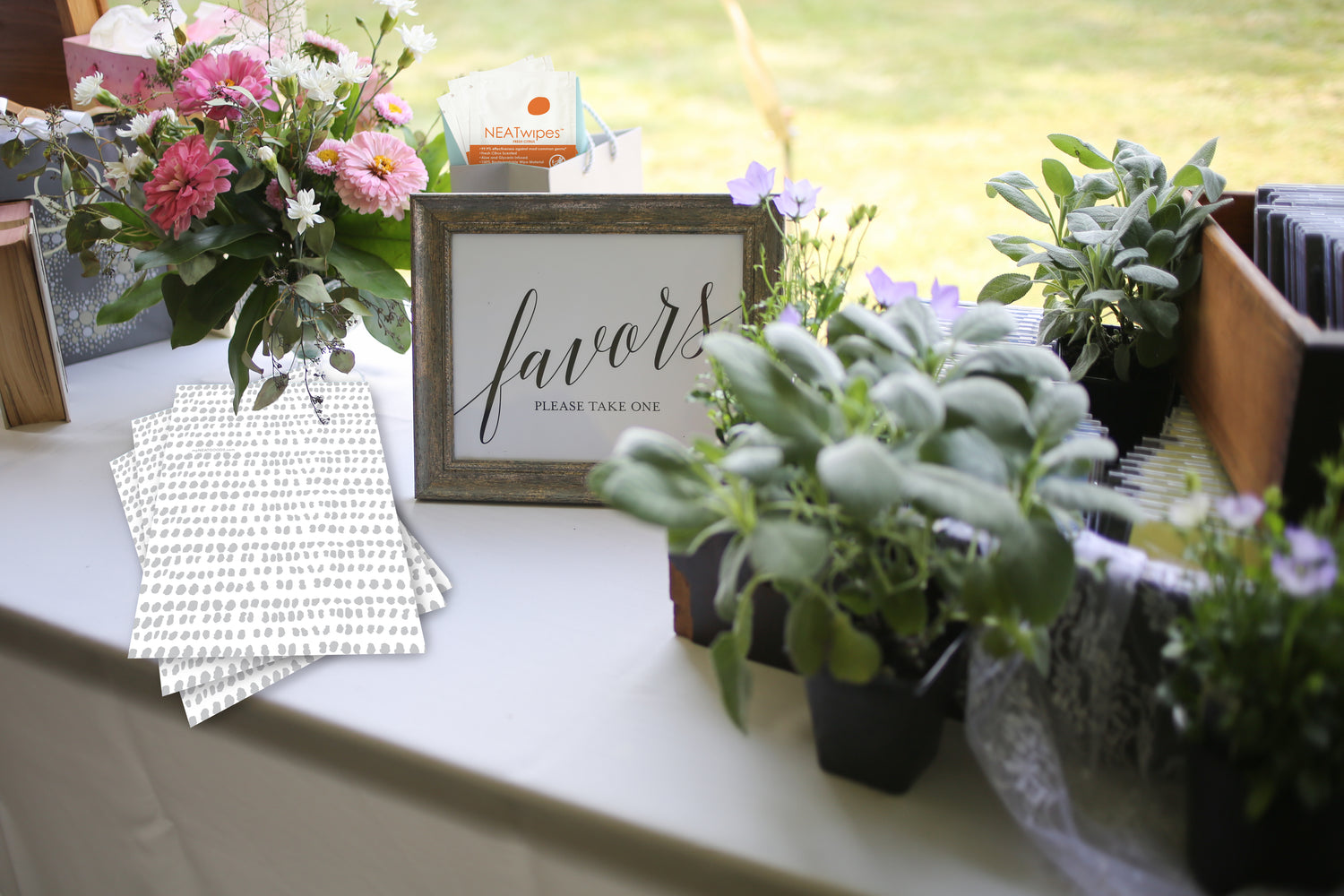 3. Ideal Wedding Favors
NEATsheets and NEATwipes are a perfect complement to the treats and beverages you may be providing as wedding favors. Whether the setting is a four-star resort or the rustic outdoors, NEATsheets and NEATwipes can be used when enjoying a snack or meal, applying make-up, or traveling home from the festivities.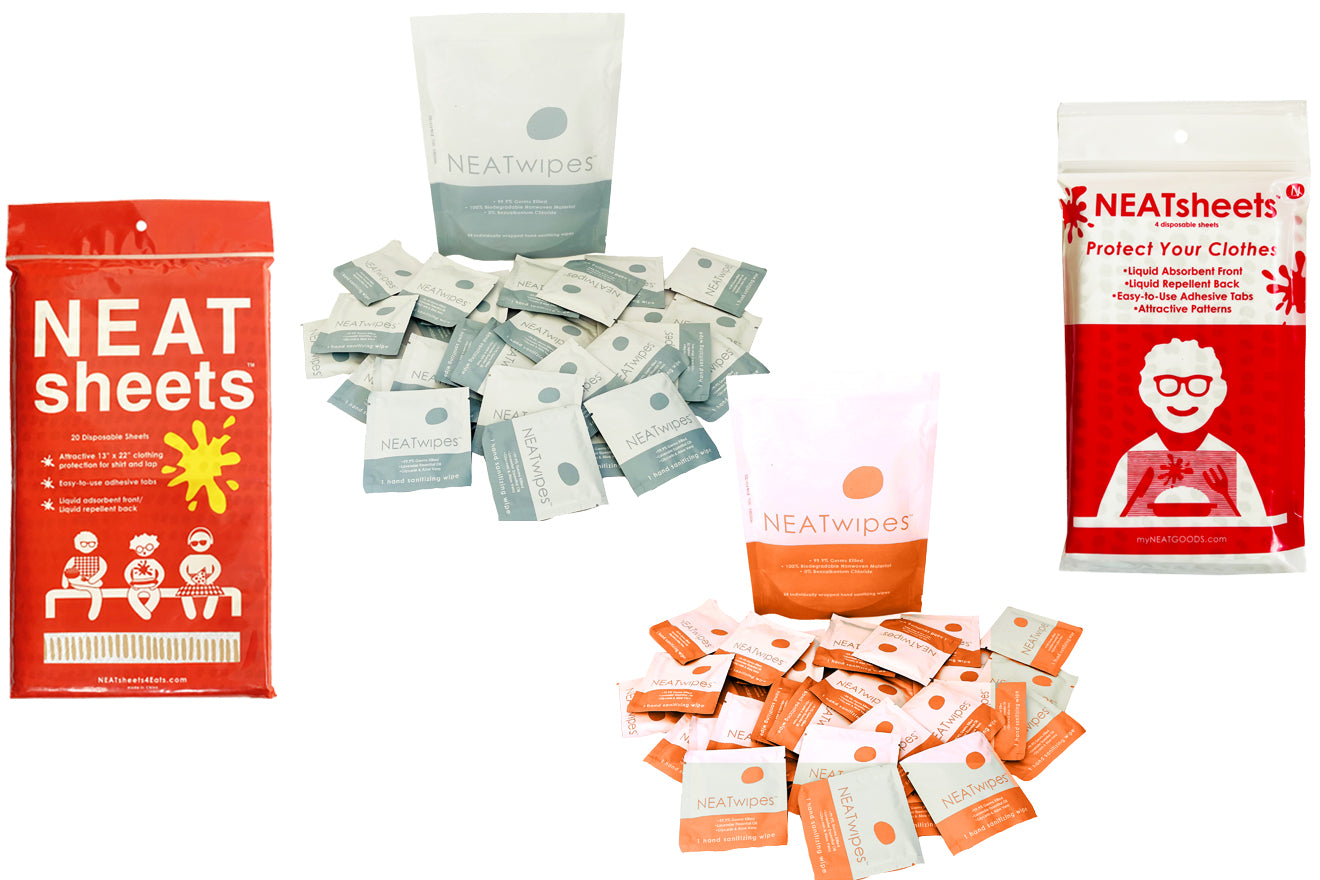 4. Convenient Pack Sizes
NEATsheets and NEATwipes are available in a range of convenient package options allowing maximum flexibility.
NEATsheets come in quantities of 4, 20, 100, and 400, so there's sure to be the right amount no matter the situation. Our 4-count pack and 20-count pouch are perfect items for wedding favors or during the hair and make-up session, and our 100-count box and 400-count case are excellent for the larger festivities.
Our NEATwipes are available in a 24-count bag allowing for the individually wrapped wipes to be offered throughout the entire wedding.

5. Woman-Owned & Family Inspired
NEATGOODS is proudly a woman-owned and family-run business. We bring our values into our daily operations from our focus on outstanding design and function to our commitment to more sustainable products. We understand how important every detail is for your wedding festivities and we hope that you enjoy our products as much as we enjoy making them. To get more information on wholesale orders, contact us at hello@myNEATGOODS.com.
Regular price

Sale price

$ 9.99 USD

Unit price

per

Regular price

Sale price

$ 9.99 USD

Unit price

per

Regular price

Sale price

$ 9.99 USD

Unit price

per